News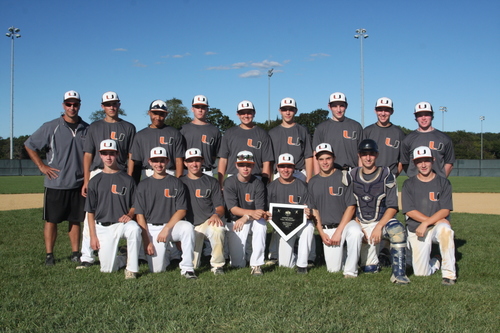 The Baseball U AA team captured the Tag'em North Wall Fall Showcase on 9/23/12.
The team went 2-0 in bracket play while scoring 22 runs and surrendering only 2. They were seeded the one seed for the opening round of playoffs on Sunday.
In game 1 they faced the Tri State Arsenal and defeated them in a come from behind victory by the score of 5-4.
In game two the team defeated the Rising Stars by a score of 6-5.
In the championship game the bats came alive in a 14-2 championship victory over the Big League Academy.
With the win the team remains unbeaten this fall with a record of 8-0.