News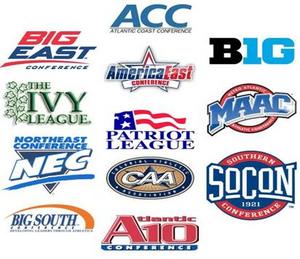 For two days 12 of the 16 East Coast baseball conferences attention will be on the Jersey Shore in New Jersey. Players from seven different states will be on hand to receive instruction from some of the top baseball and academic schools in the country. Over 25 schools will be in attendance and just today Dartmouth and Radford were added to the list of schools attending.
The two day camp is a great way for a player to receive instruction while impressing the coaches with their hands on experience.
Because of NCAA rules and regulations it is illegal for a Division I school to attend a showcase prior to the start of the NCAA baseball season. This is considered a camp which allows the college coaches to come in for two days and work with the players and learn a little bit about them. If this was not a great event the college coaches would not travel up to 7 hours to attend.
Players are assigned a number at the camp so each player can be followed at the camp. The coaches are given a player information booklet complete with all of their contact and academic information that is available at the time.
The space that the camp is held is located at a spacious 190x150 foot open turf facility at the Jersey Shore. It allows for plenty of room for the players to throw long distances and enough room for a full infield.
For complete information on the camp you may visit the Road to College link and print out the PDF attachment at the bottom of the webpage.
The camp is filling up fast and Baseball U is allowing players to reserve a spot in the camp with a down payment prior to the holidays so they do not get shut out of the camp during the holiday season.
See link http://www.baseballu.net/training/index.html?article_id=182