News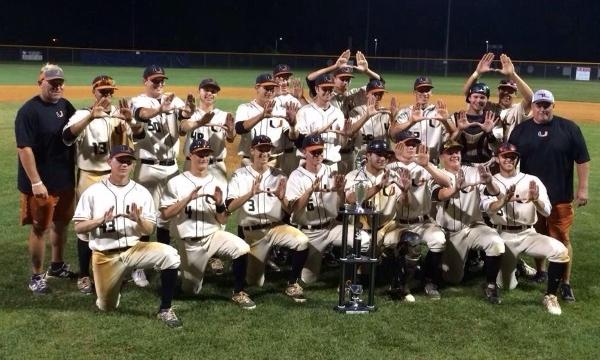 On Labor Day weekend the Baseball U Tucci Lumber baseball team captured yet another Perfect Game WWBA Northeast Championship. This years event brought in 58 teams from 7 different states including Florida and even a team from Canada.
The Baseball U team was composed of players from three of their four organizations based in NJ, CT and PA. It was a total team effort and every player played a big part in championship run. Baseball U believes that no matter what the grade that if you are capable of playing up you will. This years roster was not different while it was composed of (3) 2017, (9) 2016 and (15) 2015 Graduates. Every player played a big role in the championship run.
The team spent over 13 hours at the baseball field on Monday because their first playoff game was rained out on Sunday night. It took a bunch of heart and mental preparation to get through the four games on Monday and the end result was a 5-4 victory for the teams 6th PG WWBA Northeast Championship since 2006.
The one thing that made this a bit different this year is that it was held on Labor Day weekend. NCAA rules state that Monday started dead period for college coaches so no college coaches were in attendance for the championship run on Monday. For the first time this summer the boys played for themselves and the U on their shirts. There was no trying to impress anyone and were able to play without looking into the stands wondering who was watching.
Baseball U would like to take the time to thank all of the parents who spent their holiday weekend at the ball field and also thank the team bat sponsor Tucci Lumber who currently has over 180 MLB players using their bat in the big leagues.
See Perfect Game Story on the Championship Run Here:
http://www.perfectgame.org/Articles/View.aspx?article=10520