News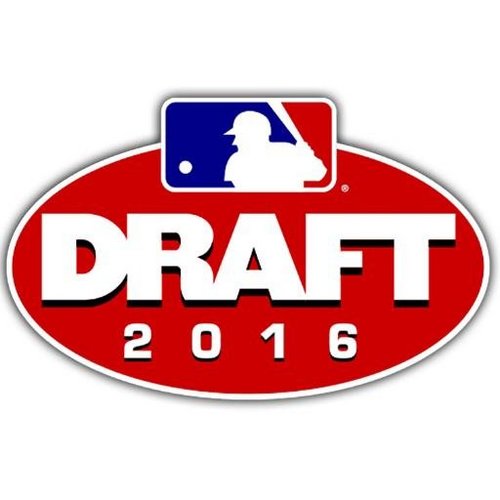 To say that the 2016 MLB Draft could be one of the best ever for Baseball U alumni is a pretty big statement based on the history of the past 8 MLB Drafts.
Considering the fact that Baseball U has had 5 alumni taken in the first round the past 4 MLB Drafts and 6 first round selections overall and 74 players taken overall the past 8 MLB Drafts is quite a statement for an organization that is based out of the northeast.
Now to believe this 2016 MLB Draft could be one of the strongest group of players ever is quite a bold statement but we believe this to be true with a group of players that has so much upside based on their past performances and current status.
With the largest high school pool talent ever in the organization so much is based on signability. If the money is not right for the player they will opt to continue their baseball career in college and all of them have great programs to attend should they choose to attend college.
We would like to list a few of the names that are being talked about in publications such as Perfect Game, Baseball America and D1Baseball.
College Players
With so many college players entering their junior year we have selected a few of the names that have been mentioned as possible draft picks this June.
Justin Dunn / RHP / Boston College
Justin Dunn stock has risen so much that many are saying he has a chance to go in the first few rounds. Dunn has topped out at 97MPH this year and has a 1.30 ERA in the ACC while pitching 34.1 innings and striking out 36 batters.
AJ Bogucki / RHP / UNC
AJ is having a good year for the Tarheels and seems to be back to his junior high school year form where he was heavily recruited by some of the top colleges in the country. He currently has 35 innings pitched while striking out 45 batters.
Connor Myers / CF / ODU
Connor is one of the best defensive outfielders in college baseball. He brings a throwback toughness to the game and is currently batting .324 with 12 doubles, 5 home runs and 13 stolen bases.
High School Players
Alex Kirilloff / 1B / Plum HS / Liberty Commit
Alex is considered the top first baseman in the country by Perfect Game. Kirilloff won the PG All American HR Derby in San Diego last August and is as close as your going to get to a 5 tool player. His 6.5 60 speed and agility around the bag will probably give him a shot to start in the outfield because of his athletic ability. His ability to hit to all fields along with proven power makes him one to watch in the first few rounds of the MLB Draft.
Jeff Belge / LHP / Henninger HS / St. John's Commit
Jeff is considered the 8th best LHP in the country by Perfect Game and the number 1 LHP in NY. Jeff has topped out at 96MPH and seems to be back to his old form this year. His hard work in the offseason with Bryan and Ben Gaal from Baseball U NY has put him in a good situation to be an early selection.
Max Kranick / RHP / Valley View HS / UVA Commit
Max was first seen by Baseball U as an 8th grader. He showed the ability to pitch at an early age and compete on the mound. Perfect Game considers Kranick the 32nd best RHP in the country and is listed as PA's number 1 RHP. The Scranton area has been a hot bed for talent the past few years and Max is certainly at the top of this list while topping out at 93MPH according to PG.
Robbie Peto / RHP / Monroe HS / UNC Commit
Robbie has loose actions on the mound and a frame to fill out. Peto has topped out at 93MPH according to the records at PG and is listed as the 26th RHP in the country and is considered the number 2 RHP in NJ. With a third pitch in the developmental stage there is plenty of upside with Peto with a frame to fill out another 20-25lbs.
Joey Rose / 3B / Toms River North HS / Oklahoma St Commit
Rose has developed into one of the best power hitting third baseman in the country for a high school player. Rose is listed as the 29th best 3B in the country by PG but this senior year we believe that ranking to be much higher. He is listed as the number 1 3B in NJ. Rose is currently leading the Shore Conference in home runs and is very limited in seeing good pitches to hit. Should be an interesting follow come the draft.
Nick Mondak / LHP / Watertown HS / St. John's Commit
Nick's best performance was on the biggest stage last year in Jupiter where he threw a no hitter in front of hundreds of scouts. That performance put him on the radar and his 91MPH fastball with good secondary pitches as a lefty has drawn interest from scouts. Nick is considered by PG as the 38th best LHP in the country and the #1 LHP in Connecticut.
Frank Vesuvio / RHP-OF / Byram Hills HS / West Virginia Commit

Vesuvio has committed to West Virginia as a two way player but could be drafted as a RHP. Nick has a late life fastball that has topped out at 93MPH and has an advanced slider that could work out of the pen in the next level. Perfect Game has him ranked as the 81st best RHP in the country and listed as the 3rd best in NY.
Baseball U hopes to hear more names mentioned on draft day as well. We wish all the Baseball U Alumni the best of luck with their baseball and college careers.
View Past Alumni MLB Draft Picks Here
Follow Us
Twitter - @BaseballU
Facebook - BaseballUTeams
Instagram - BaseballUTeams