News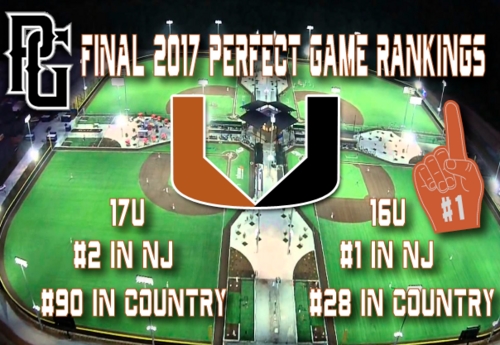 Baseball U has been recognized by Perfect Game USA in the final 2017 Travel Team
Rankings.
The 2016 PG Super 25 16U Northeast Champions picked up right where they left off and
in 2017 became the number one seed at the PG WWBA 2019U/16U National
Championships and then ended the season finishing 9th in the country at the PG
WWBA Underclass World Championships in Ft. Myers, Florida.
In 2018 this team has a legitimate shot at making a run for the top spot. Perfect
Game USA has ranked this group as the #1 16U Team in New Jersey as well as the
28th ranked 16U team in the country.
If you consider yourself one of the top 2019U players in the country and interested
in joining this group please contact John Wells at [email protected]
Not to be overlooked was a solid group of 2018U players that finished up their
season going 3-1 in Jupiter, Florida at the PG WWBA World Championship.
This is an event that Baseball U attends each year. 96 Baseball U Alum have
been drafted off of this team including 8 1st Round MLB Draft picks the past
6 MLB Drafts. Their final ranking was #2 in NJ and 90th in the country.