News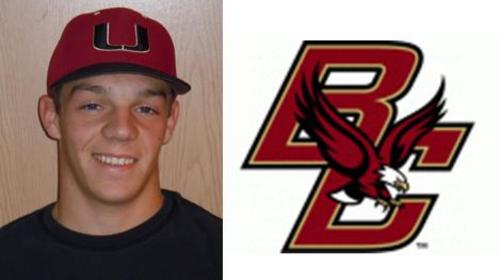 Eric Stone a right handed pitcher out of West Haven High School in Connecticut has given his verbal commitment to Boston College.
Eric had a dream school in mind all along. No official contact had been made with that dream school until he pitched for the Baseball U Prospects. With former Baseball U pitcher Mike Dennhardt in attendance as a volunteer coach in August, Stone pitched a gem in front of Mike and the new head coach of Boston College at the WWBA NE Qualifier #1.
Eric is now going to be attending Boston College and pitch in one of the top baseball conferences in the country in the ACC.
Pat Vigilio was the first to spot Eric over the winter and is the reason Eric pitched for the Prospects out in Long Island. It worked out well for everyone involved. One thing is for sure and that is over the next 4 years plenty of more people will learn about the pitcher who very few knew about.