News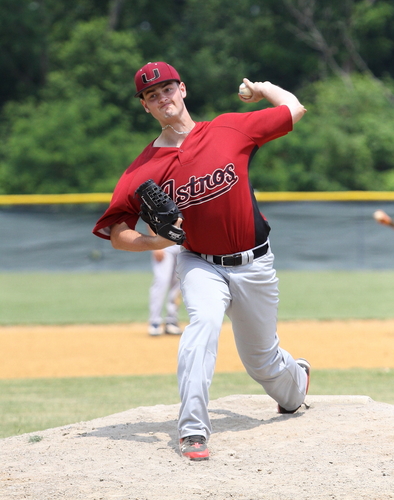 Patrick Zilberman a member of the Prospects team this past summer has given his verbal commitment to Central Connecticut State.
The 6'4 left handed pitcher from Niskayuna, New York was a big part of the Prospects this summer. Zilberman is an imposing figure on the mound and keeps you in games. He has a late moving fastball with good sink.
He will join CCU and play his baseball in the Northeast Conference where several other Baseball U players have choosen to play their college baseball. Monmouth, Wagner, LIU, Quinnipiac, Mt St Mary's and now CCU rosters will have Baseball U players participating for their teams.