News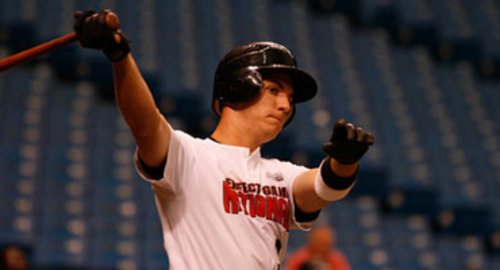 2011 Graduate Mike Papi out of Tunkhannock, PA has verbaled to the University of Virginia. Mike is a Right Fielder who is currently ranked as the 77th ranked player in the country by Perfect Game

Mike is a talented 5 tool athlete and one of the best players to every play for the Baseball U organization. His arm strength, speed and hitting ability could make him a high draft pick out of high school. He has been clocked at high as 94mph from the outfield and has hit several home runs over the summer. On the mound his velocity has touched 91mph at times.

Mike joins a UVA program that visited the College World Series in 2009 and was ranked #1 for a good portion of the year in 2010.

In 2010 Mike was a member of the East Coast Pro and Area Code Team that competed in Florida and California.